I was born in the South West of England but grew up in Germany and Norway; moving often because of my military based family.
This made it hard to put down roots and make friends early in life, so I turned to computers and eventually the internet for communication and connection.
The ability of the internet as a resource to provide communication personally and professionally eventually led to a career in Information Technology.
After starting work at 12 years old as a news paper delivery boy, i worked in a fish market gutting fish in my home town of Exmouth (a fishing village) to help pay for my education, worked in Electronics factory while studying digital electronics at College, then working in Amusement arcades and clubs programming and repairing slot machines, video arcade games, pinball machines, and re-clothing snooker tables.
In 1992 I bought my first PC and then retrained again as a computer technician, this then led to my starting my first business in England (Cortexx PC Systems).
As the economy became weak and work started to dry up I eventually moved to Canada in 1997 in search of more opportunity.
I started at IBC Computers in 1998 the day after I got my Canadian work permit as a part-time technician and became full time after 2 weeks, where I continued to work in this role until 2000 when I became manager of the store.
When our head office decided to drop the retail sector and sell the remaining stores, I bought the store in 2002. I doubled the store's business in 6 months and then eventually converted from computer store to managed IT service provider in 2015, where it has excelled ever since.
The business still maintains a store front and service depot drop off for service historic clients. Our focus is now to provide services to small and medium sized businesses. It didn't seem right to drop all of the consumer clients that had helped us grow and become the business that we are today, so we still provide the same exceptional services to them that gave us our success.
I believe that as our success was given to us by the local community, that it's important that we pay that support back to the local community, so we are very community minded.
IBC Computers proudly supports the local Brantford food bank, the Simcoe food bank, Brantford Men of Song, Children's Sick Kids Hospital, The SPCA, Cancer Society and other not-for-profit organizations. On a personal side, I am also passionately dedicated to saving and raising orphaned wild animals, squirrels, raccoons, possums, foxes etc.
Some of our local clients would be the Chamber of Commerce, Ganohkwasra family assault services, Brimich Logstics, and Boddy Ryerson Family Lawyers LLC.
Our team is now looking to take on more clients in the Cambridge/ Waterloo region and offering our expert managed IT services to a host of small to medium sized businesses and beyond.
IBC is a small business but a mighty one, all of us have worked in large organizations where we were faceless and unheard, and we all left those to remain part of a small, well-oiled, successful team where we know our clients and communicate on a more personal, connected level.
We utilize technology and new AI to take care of automated tasks traditionally taken care of by staff to allow the highly-trained team to concentrate on a personal level with clients on projects and problem solving. We use the same technology to deliver the service your business will thrive on, just as our has.
Our team has over 100 combined years of experience in the IT field and our team of 7 experts manage the IT and serve the needs of currently 57 local businesses.
Of course this all sounds like all we do is work , we like our work because most of our team are true computer nerds, its like going to computer club after school each day, but its a means to an end and feeding the squirrels , dogs , cats and other critters that wait for me to return home is the best part of the day.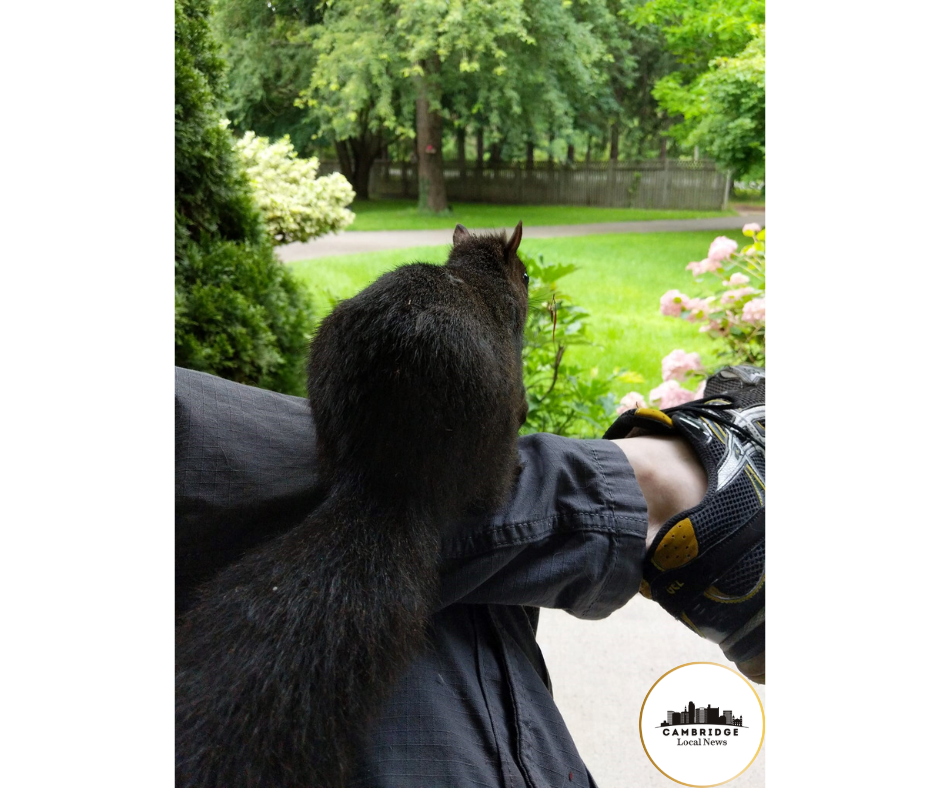 Paul Hill – IBC Computer
Phone: 519-753-2861
Email: paulhill@ibcbrantford.com
Website: https://ibcbrantford.com/
Facebook: https://www.facebook.com/IbcComputersBrantford/
Twitter: https://twitter.com/SecurIBC