Goat yoga is a fun, interactive and therapeutic experience.
The idea is to engage in beginner-intermediate exercise to relax the body and mind, engage in therapeutic touch, human-animal connection, and giggle, ALOT!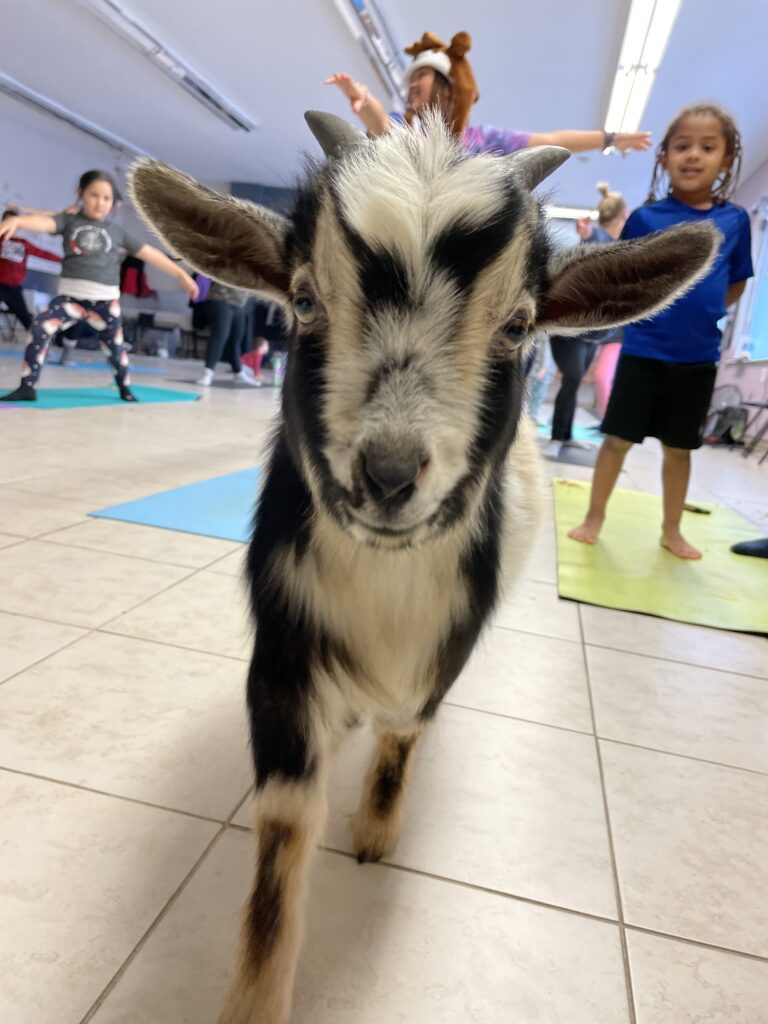 Our goats often provide quite the show; jumping around the room, on backs and being silly! They also relax, lay on yoga matts and enjoy a scratch behind the ear.
The most common feedback we hear is "that was exactly what I needed".
Our goat yoga, or chair goat yoga classes take place at Bam Bouncers in Woodstock, Ivy Rose Creative in Tavistock, on the farm and even at the customers location.
We have multiple instructors but our main instructor is Erin Bott. Erin travels with us into retirement homes, schools and most recently to the Dorchester pet fest to provide this experience!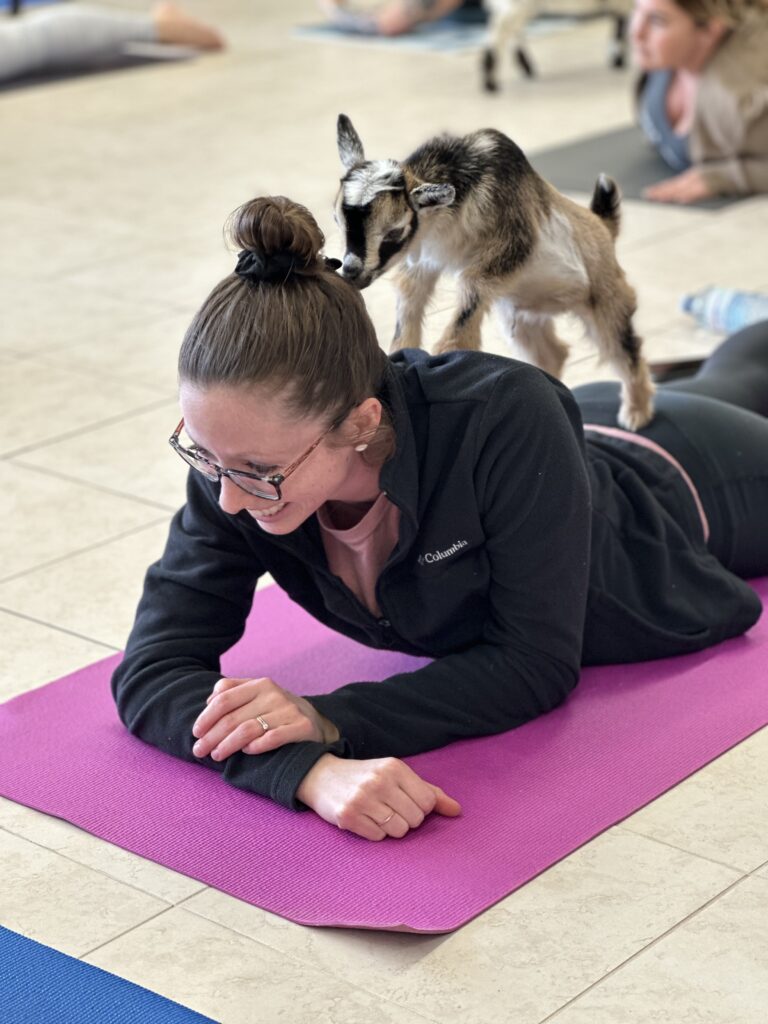 We offer goat yoga sessions for children, adults and families!
Sincerely,
Bethany
Little Hobby Hill Farm Team
P: 519-532-0139
E: littlehobbyhillfarm@hotmail.com
333624 Plank Line
Salford, On
N0J 1W0